Tours
UAE its own exotic charm. It's a destination full of emerging modern buildings while still showcasing the beauty of its old charm and the majestic Islamic architecture. This city transformed from a small village for pearling and fishing to one of the fastest growing cities with numerous mega structures incomparable to the rest of the world. In this tour with Luxuria Tours, we will experience the Luxury, Tradition, Food, Arabic & Islamic Culture.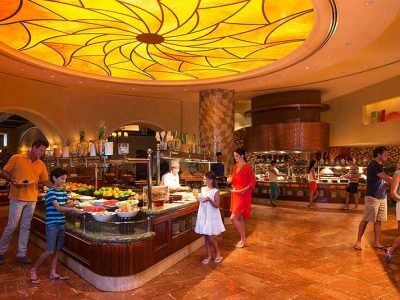 Welcome to an extraordinary and different world that is home for around 65,000 marine animals and the ruins of a lost city, in 11 million liters of water, Explore the remains of the City of Atlantis as recorded in the papers of the Great Greek philosopher Plato only at The Lost Chambers Aquarium in Atlantis!
Get the adrenaline pumping with record breaking rides and slides, we'll get up close and personal with sharks and rays or kick back and relax on 700 meters of pristine private beach or in the new exclusive reserved seating areas. Come and get the thrills, spills and divine relaxation at the best water park in Dubai, AquaVenture Waterpark.
Dubai's Burj Khalifa, the tallest of all the buildings in the world (828m), stands tall and proud amongst the other skyscrapers of the city. One of the major landmarks of the city, the interiors of the Burj is as majestic as the steely exterior. Take a look at the marvelous building from the inside by joining the Dubai Burj Khalifa Tour with us.
Dubai Parks and Resorts is the first integrated resort destination in the region.
Dubai Parks provide visitors with a wide variety of attractions to enjoy Dubai Parks and Resorts at a discounted rate, including LEGOLAND® Water Par, perfect for beating the summer heat, plus the Hollywood-inspired thrills of MOTIONGATE™ Dubai, UAE landmarks made from over 60 million LEGO® bricks at LEGOLAND® Dubai and sights and sounds of Bollywood at Bollywood Parks™ Dubai.
MOTIONGATE™ Dubai, Bollywood Parks™ Dubai, & LEGOLAND® Dubai offer a wide variety of indoor, air-conditioned rides and attractions to keep guests cool under the sun.
